CNN reporter Jim Acosta came forth on Wednesday to shoot down the White House's claim that he had gotten into a physical altercation with a young female White House intern during a heated debate earlier that day with President Trump.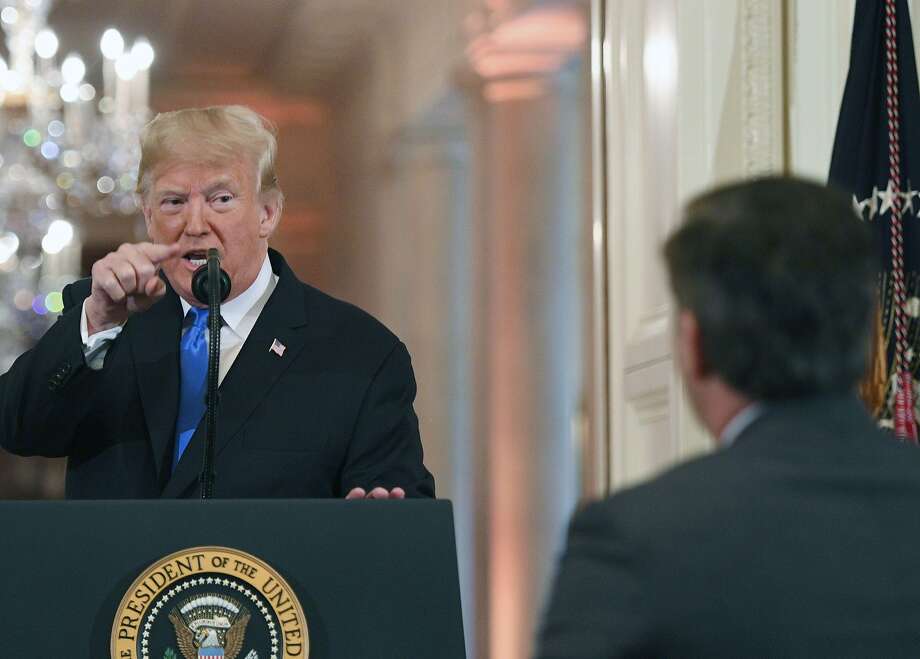 Acosta said during an appearance on CNN's "Anderson Cooper 360" that he was "trying to hang onto the microphone" when he was confronted by the intern, who attempted to take his microphone away as he tried to ask Trump a question during a White House press briefing.
"I didn't put my hands on her or touch her as they're alleging. It's unfortunate the White House is saying this," Acosta explained on CNN. "… I think I handled myself professionally."
BREAKING: President Trump, CNN Correspondent Jim Acosta and @NBCNews Correspondent @PeterAlexander engage in tense exchanges in post-election news conference. pic.twitter.com/WUlXemGn7y

— NBC News (@NBCNews) November 7, 2018
Acosta's remarks broke shortly after the White House announced that it had suspended the veteran journalists press credentials. White House press secretary Sarah Huckabee Sanders detailed in a tweet that Acosta had placed his hands on the intern and labeled it "absolutely unacceptable."
"President Trump believes in a free press and expects and welcomes tough questions of him and his administration," Sanders said. "We will, however, never tolerate a reporter placing his hands on a young woman just trying to do her job as a White House intern. This conduct is absolutely unacceptable."
Acosta later tweeted out"This is a lie," in reaction to Sanders's statement.
This is a lie. https://t.co/FastFfWych

— Jim Acosta (@Acosta) November 8, 2018
CNN came to Acosta's defense, stating that Sanders "lied" in her "fraudulent" explanation by referencing an incident "that never happened."
"She provided fraudulent accusations and cited an incident that never happened. This unprecedented decision is a threat to our democracy and the country deserves better. Jim Acosta has our full support," CNN penned in a statement shared alongside a video of the interaction.
COMMENT BELOW
LET US KNOW WHAT YOU THINK
Sponsored Content